DAMERON ARCHITECTURE IS A BROOKLYN-BASED MULTI-DISCIPLINARY STUDIO that SPECIALIZES IN ECOLOGY-INSPIRED PROJECTS AND THE ART OF ADAPTIVE REUSE. WE WORK WITH VISIONARY AND optimistic CLIENTS TO CONSTRUCT BEAUTIFUL SPACES, FANTASTICAL AND EXPRESSIVE buildings, AND LIVING LANDSCAPES THAT CONNECT PEOPLE TO NATURE.
visioning & advisory services; programming, site selection; master planning; feasibility studies; zoning studies; needs assessments; visual fundraising and marketing materials; owner's representation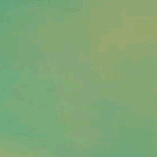 passive heating and cooling design

material reuse & research
full-SERVICE architecture
schematic design; design development; construction documentation; bidding; contract negotiation; construction administration; architectural special inspections; building code research and analysis; coordination and permitting with city agencies
Christopher Dameron
Founder, Architect + Landscape Designer
↓
Chris founded Dameron Architecture in 2009, motivated to make architecture aligned with his ethics and ecological interests. His calling is to question and enhance relationships between humans and the natural world.
Chris was born in Danville, Virginia. He spent his childhood walking trails in the piedmont forest and exploring construction sites while his grandfather built houses. He inherited a DIY mentality from the spirit of the region. His early creative years were here as well--making collaborative art and music with friends and participating in theater. He graduated from the University of Virginia with a BS in Architecture, and he worked at VMDO Architects in Charlottesville. Chris moved to New York City to complete a Master of Architecture at Parsons School because architecture was the thing he was best at. Chris previously worked with Rogers Marvel Architects on a range of community-centered projects and taught graduate and undergraduate studios. Chris lives with his family in Brooklyn and tends a rooftop garden of flowering perennials.
Emily Anderson
Architect, Director of Design
↓
Emily has been an integral part of Dameron Architecture since 2014. She is a registered architect with the capacity to combine creativity, insight and precision to create amazing spaces. She speaks softly and designs with masterful authority. She holds a Master of Architecture from Parsons School of Design and BFA in Furniture Design from the Rhode Island School of Design. She has experience with commercial, institutional, private residential design and project management in New York City. She was a recipient of the Parsons School of Design Thesis Prize and the AIA Henry Adams Medal in Architecture in 2010. Emily grew up in New Haven. She lived in a zoo, also a school where wolves howled as the students slept. She rode and groomed horses and made art.
Angela DeGeorge
Designer, Director of R&D
↓
Angela joined Dameron Architecture in 2018 after earning a Master of Architecture from Parsons School of Design with honors. Angela is an organizer of complex projects and skilled in graphic communication and sustainable design. In 2017, she was awarded a Selected Professions Fellowship from the American Association of University of Women. She is also a two-time recipient of the Alpha Rho Chi Medal for leadership and service at Parsons and the University of Massachusetts, Amherst, where she holds a BFA in Architecture. Previously, Angela worked in Washington D.C. for the Association of Collegiate Schools of Architecture.
Cristina Salas
Designer, Director of Art Projects
↓
Cristina is an artist from Ecuador with a goal to make beautiful and interesting spaces for people to come together. Her process is based in stories, craft, and nature. She came to New York City by way of Louisiana, where she earned her Master of Architecture from Louisiana State University. She also has a master's in art production from the Universitat Politècnica de València and a visual arts degree from the Accademia di Belle Arti di Firenze. She has more than a decade of experience working in the Americas and Europe, creating installations, murals, textiles, and custom ceramic tiles.
Visit cristinasalas.com to learn more.
alumni
Meredith Moore, Andrew Harvey, Jason Macarlino, Kristy Simpson, Mike McNamara, Steve Richmond, Sara Hazan, Sanmita Patel, Rana Boland, Maki Kawaguchi, Melissa Tapper Goldman, Philip Dameron, Annika Newell, Johan Chung